The Ram Records Drum & Bass Annual 2016Out This Friday!
2015-08-12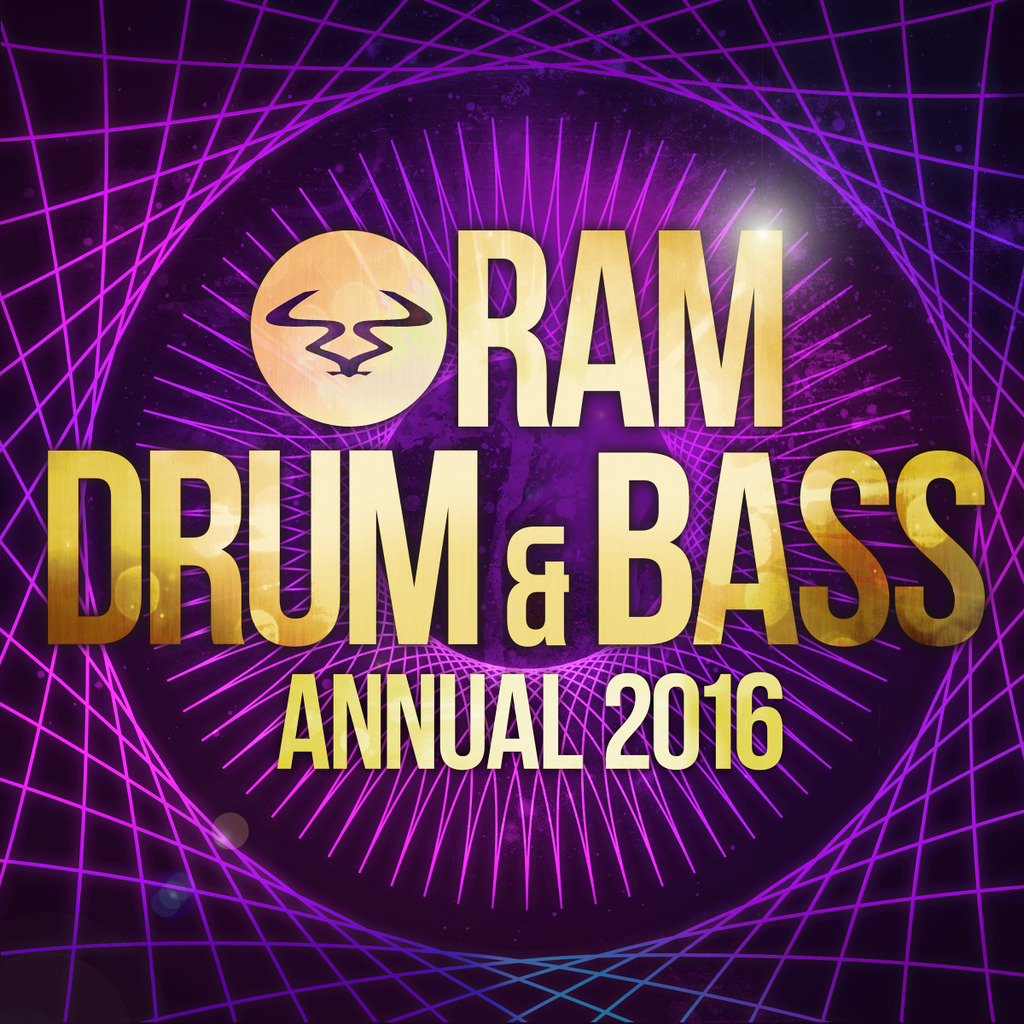 Listen / buy
iTunes
---
After yet another incredible year for one of the scene's most beloved labels, Ram has left its mark on all corners of the globe. Firmly cementing its place at the top with another run of sold out shows all over the world, Andy achieving the monstrous feat of selling out Brixton Academy twice and some serious quality productions from the label's artists, Ram has been turning heads from all corners of the scene. This collection of tracks celebrate yet another milestone in Ram Records history of bringing you only the finest Drum & Bass cuts.
Ram Drum & Bass Annual 2016 boasts an onslaught of tracks perfected by their ever growing roster of incredible artists. With huge standout tracks such as "Where we go feat Doctor" from heavyweights Calyx and Teebee and the incredible speaker rattling " Shatterdome" from Audio destroying dancefloors worldwide, Ram has left no stone unturned in this mind blowing representation of all styles of drum & bass.
Bringing all flavours of the scene into the mix, iconic anthems such as the mind blowing "Teddynator" by Teddy Killerz, and "Breathe" by Wilkinson to the beautiful masterpiece "We are not Human feat Hannah Lux" by June Miller and the slicing, head bobbing groove of Gerra and Stone's jungle bomber "L.I.E.S (The Jungle VIP)" prove that Ram continues to provide nothing but the best quality drum & bass across the whole spectrum.
Taking massive cuts from Ram's hugely successful and coveted sister label ProgRAM. New blood from all over the world have made their stamp on the scene with monster cuts from Slang Banger annihilating dancefloors with the catchy "Slaughterhouse" or the legendary MC Fats joining Stealth to bring you the deep, moving piece "The Truth". With the hugely popular "Encrypted" LP hitting the stores and showcasing raw fresh talent from all over, Ram sets the bar time and time again bringing nothing but the very best. With 35 incredible tracks, this diverse compilation is a perfect delivery of Ram's finest and best loved work of the year.
'Äč
---
Share
---
Listen / buy
iTunes
---
---
---
Latest News
---
---
---
---
---
---
---
---
Latest Features
---
---
---
---
---
---
---
---
Related Artists
Audio
No other producer packs a punch like Audio. From his tattooed drum & bass knuckles to his ruthlessly hard-hitting productions, Gareth Greena ...
Bensley
Never before in Ram Records' 20+ year history has a story as unique and exciting as Bensley's unfolded. No previous releases. No previous DJ ...
Calyx & Teebee
To drum & bass fans the world over the names Calyx and TeeBee are synonymous with high quality, perfectly sculpted music. Just as Michelange ...
Culture Shock
Since the significant passing of an unmarked demo, the soundtrack to James Pountney's journey is one which is well known. The boundaries pus ...
DC Breaks
Drum & Bass duo DC Breaks have made their way onto the widest range of playlists. Their hardcore club cuts have been rewound by the likes of ...
Delta Heavy
Delta Heavy is one of the most exciting duos to hit dance floors across the globe. Over the years, they've steadily conquered the club-lands ...
Frankee
David Franks otherwise known as Frankee is part of a new wave of producers to hit hit the scene in recent months. Although a new face to man ...
June Miller
Trace the very tendrils of drum & bass and you'll hit hardcore. Acid house's ugly little brother, its extremities resonated with a whole gen ...
Loadstar
Some acts resonate with bonafide bass heritage. It's nothing tangible. It's not something you can wear or say. It's certainly not something ...
Mind Vortex
Sometimes all it takes is one tune. One tune and that's it: your life will never be the same again. For schoolmates Laurie Carroll and Stefa ...
Rene LaVice
A DJ, producer and film maker, Rene LaVice is a consummate artist, embracing creativity wherever he finds it and channelling his inspiration ...
Stealth
Covert operations: Stealthís story is one total diligence and determination. Hooked on bass culture since the age of 15; Ali Pearce first st ...
Teddy Killerz
Wilkinson
Hailing from the leafy suburbs of South West London is Ram Recordsí Wilkinson. His first insight into making music came aged of 9 when his p ...
---